Imagine waking up one day and thinking it's going to be like any other.  It was a Sunday, the day after Lisa Kerkez's 48th Birthday, when she decided to do a self-breast exam in the shower.
"I noticed something that had not been there before, but I didn't say anything, thinking that it would be gone the next morning.  Unfortunately, it was still there and I knew at that point that I really needed to get it checked out."
After a mountain of tests, she received the dreaded call three weeks later … 'Lisa, we got a little bit of cancer going on in your right breast.'  From that day on, her entire life changed!
"During my breast cancer testing, it was discovered that I had an enlarged heart."
Lisa's enlarged heart turned out to be an aortic aneurysm, which would require surgery to repair it.  Her breast cancer treatment plan would be put on hold.  After recovering, Lisa had another surgery…a double mastectomy.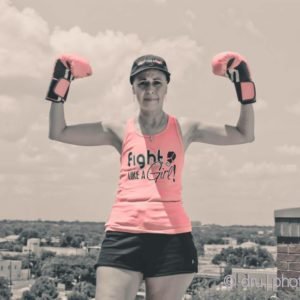 Within six months Lisa has been faced with life changing events that many of us do not encounter during our lifetime. With the stress of hospital bills and worrying about how to pay for her Cobra insurance payments, Lisa was not sure where to turn for help – when a friend suggested that she reach out to WINGS. WINGS is helping Lisa by paying for her Cobra premiums so she can focus on her health and family.
WINGS is able to help many breast cancer patients like Lisa who are uninsured with their cobra premiums, yearly follow-up care for survivors, comprehensive treatment and survivorship events all because of the support of generous donors like you. Once a women is selected for the WINGS program, they are enrolled for life.
Thanks to donors like you, Lisa is just one of the many women in Central and South Texas who have received assistance from WINGS.