Sandra Reese Jolla – In Memory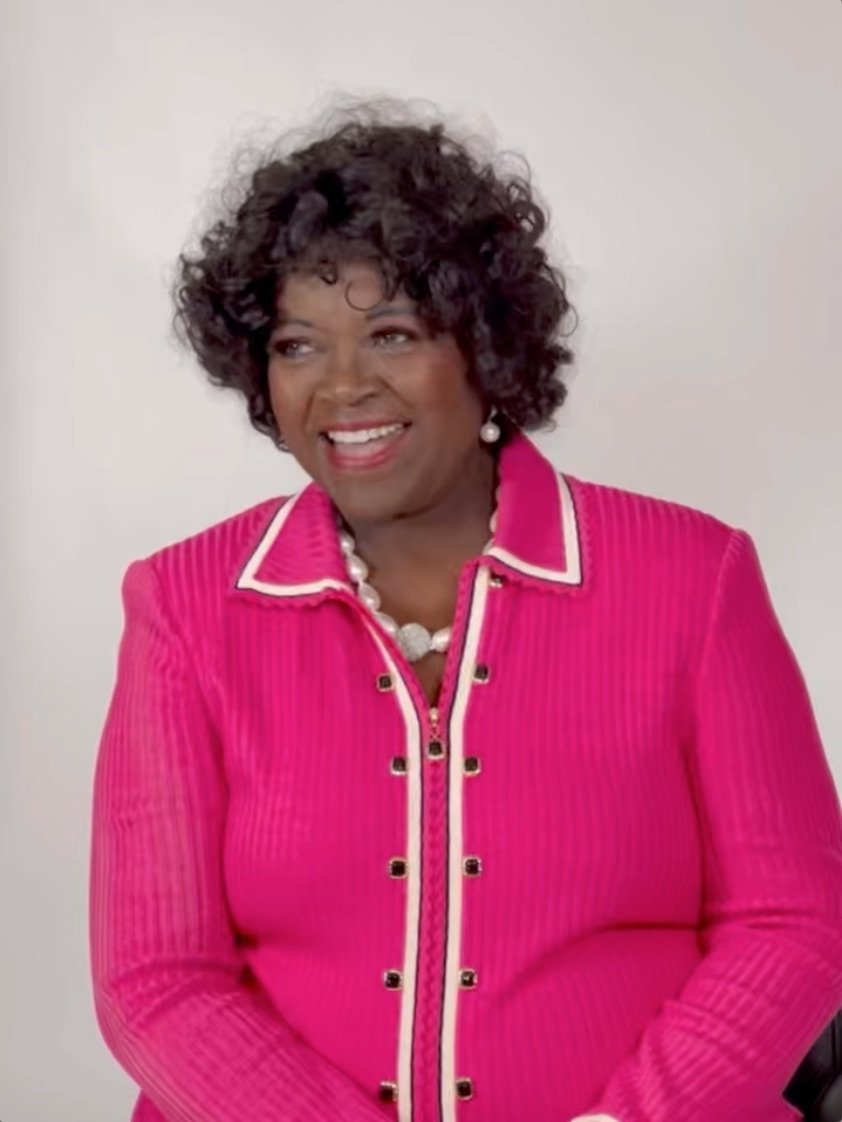 An angel on Earth gained her spiritual wings the morning of February 9, 2023. We are deeply saddened by the passing of our Board President, a most beautiful and passionate soul, Sandra Reese Jolla.
Our hearts are absolutely broken. Sandra was our friend, sister, spiritual leader, nurturer, cheerleader, and the silver lining to every dark cloud, every situation, and circumstance – EVERYTHING!
She lived each day with so much joy in her heart. Our lives are that much more beautifully blessed because of Sandra. Her smile, laughter, and approach to life taught us that life is a precious gift, and to never waiver in the passion of our pursuits.
She was an incredible leader and inspiration to everyone she encountered. Her commitment to WINGS and the community was unparalleled. Yesterday she gave an incredible presentation about WINGS… she LOVED us and we will LOVE her… always!
We will miss her more than words could ever articulate. Our thoughts and prayers are with her family and loved ones during this difficult time.
God continue to shine upon you, our beloved Sandra as you are welcomed into His kingdom.
In your honor, we will fly higher carrying our WINGS mission to serve underserved-uninsured women diagnosed with breast cancer…because everyone deserves a lifetime!
Dear WINGS family, friends and partners,
The WINGS office is open to the public by appointment only.  Office Hours are Monday – Friday from 10am – 3pm daily.  Our staff members are available to serve you via telephone, teleconference, email and in person.  We are here to provide you assistance, support and answer any questions you may have. Contact us by phone at (210) 946-9464 email us at info@texaswings.org.
We are forever grateful to our medical network partners for your unwavering devotion in caring for the women we serve, and to all our loyal donors for your dedication and commitment to ensure WINGS receives critical funds necessary to fulfill our mission of providing comprehensive breast health care to underserved, uninsured women diagnosed with breast cancer.
We appreciate you staying connected with us via our website and social media outlets. Please help us reach as many individuals as possible by "Liking and Sharing" posts to keep our community in touch and informed about WINGS services and events.
We look forward to staying in touch – together we stay strong in spirit and in service protecting those who are the least served, and in need of our help…because everyone deserves a lifetime!

WINGS & City of San Antonio PSA with Mayor Ron Nirenberg and Erica Prosper.
Thank You, for Your Support!
The mission of WINGS is to bridge the gap between diagnosis and treatment of breast cancer, providing comprehensive breast health services to women in Central and South Texas who are uninsured…because everyone deserves a lifetime.
WINGS Mailing & Office Address
2929 Mossrock #205
San Antonio, TX 78230
Phone
210-946-9464
WINGS
is a 501(c)(3) nonprofit charity, gifts to which are tax-deductible as allowed by law.
Tax ID Number:
74-2920912
© 2016 WINGS
Women Involved in Nurturing, Giving, Sharing
To request copy of our recent IRS 990 click
here