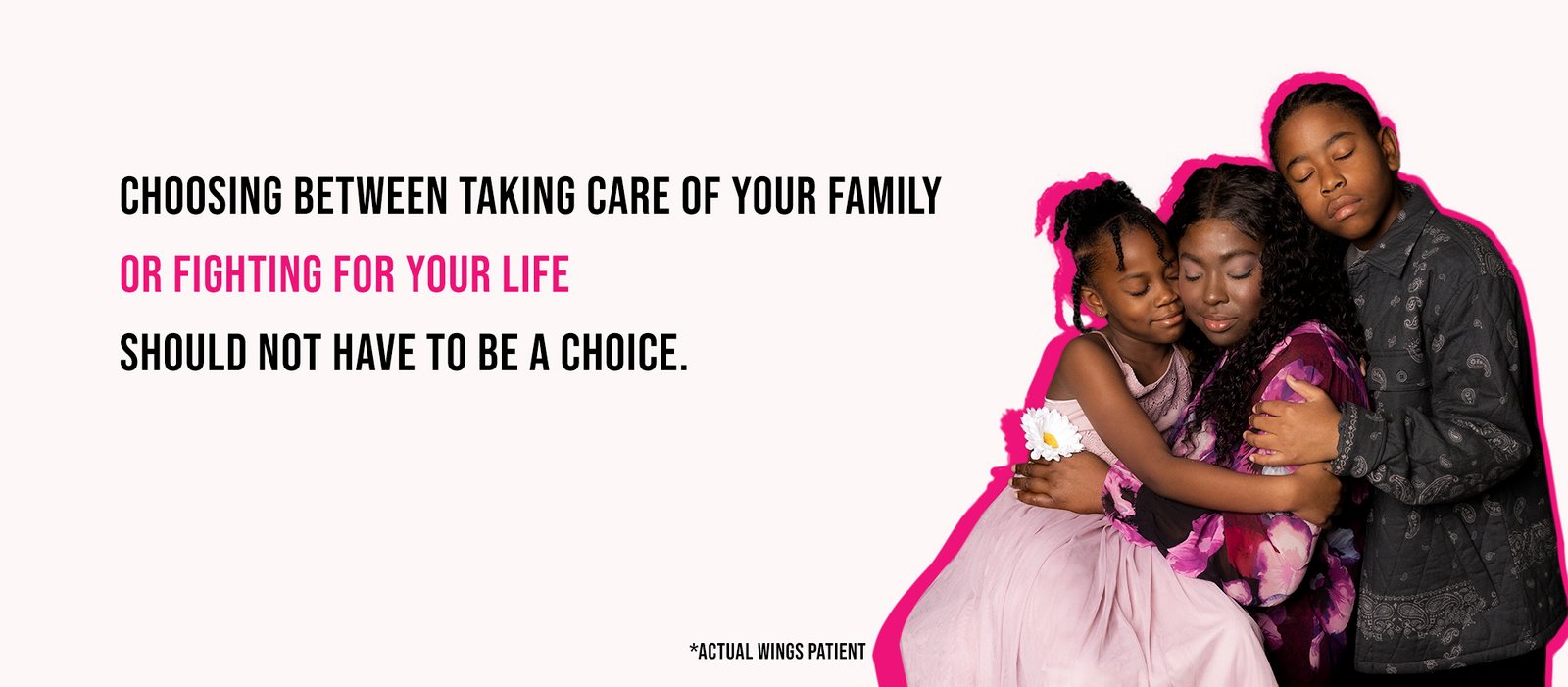 HOW TO APPLY
If you have been diagnosed with breast cancer, are not insured, and have no financial means to seek treatment – download and print the application below.  If you do not have access to a printer, we will be glad to mail you an application.  Contact our office at 210-946-9464 to request an application. Complete and return the original signed forms with the required documentation to our office.  We do not accept fax or electronic copies.
Mail to:
WINGS
2929 Mossrock, Suite 205
San Antonio, TX 78230
Si te han diagnosticado cáncer de mama, no estás asegurada y no tiene medios económicos
para buscar tratamiento, descargue e imprima la solicitud, si no tiene acceso a una impresora,
estaremos encantados de enviarle una solicitud por correo postal. Comuníquese a  nuestra
oficina al 210-946-9464 para solicitar una solicitud.
Complete y devuelva los formularios originales firmados con la documentación requerida
a nuestra oficina. No aceptamos faxes ni copias electrónicas.
WINGS Mailing & Office Address
2929 Mossrock #205
San Antonio, TX 78230
Phone
210-946-9464
WINGS
is a 501(c)(3) nonprofit charity, gifts to which are tax-deductible as allowed by law.
Tax ID Number:
74-2920912
© 2016 WINGS
Women Involved in Nurturing, Giving, Sharing
To request copy of our recent IRS 990 click
here